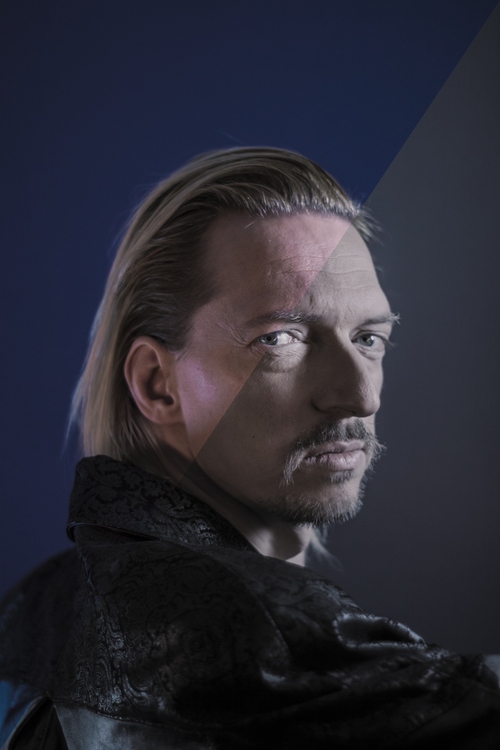 Photography by Sane Fiaba.


Sneaker has been on a mission to reveal the origins of electronic music for more than twenty years now. Whether as a producer or DJ – Sneaker is doing it properly but always after careful consideration. He loves music which imparts atmosphere and attitude towards life, even in a parodying way that doesn't take it all or itself too serious. Early on, he fell in love with Detroit and Chicago but furthermore there are the obscure Italo, new wave and minimal synth gems that make his sets and Dunkeltier edits special and provide his productions with that edgy Sneaker flavour.
If he doesn't ponder on the history of dance music, the graduate of Fine Arts shuttles extensively between his part-time-hometowns Berlin and Dresden, where he operates the TailOut mastering studios with long-time collaborator Jacob Korn. He remixed classic EBM and minimal synth bands such as Twilight Ritual, Esplendor Geométrico, Absolute Body Control, S.M. Nurse, De Fabriek and Click Click on his contributions on Frigio, based in Madrid, Bahnsteig 23 and the Macadam Mambo Edits label from Lyon.
The pricky bomb that is 'You Think You Think!' on Uncanny Valley Rec. has enriched the sets of Daniel Bell (DBX), Crème-head TLR, Cassius, Traxx and Deetron. It was featured on the FabricLive-CD of Daniel Avery. After the collaboration 'Heteronomous' on Jacob Korns debut album (featured by Mano Le Tough in the Boiler Room and liscensed to the Future 303 compilation on Toolroom Records) he became specialiced on edits of dance (un-)classics to be witnessed on his releases on Rat Life and Mond Musik.
As one third of Serial Error along with Korn and Credit 00 they were invited for a feature on the 'Our Beat Is Still New' series on Red D's We Play House label from Belgium – a studio project, that now becomes further established with the 2nd EP on Rat Life in 2020.
In the past whirlwind years Sneaker has seen an enormous output with EPs on Fit Sound, Detroit, Bio Rhythm, Bordello A Parigi plus numerous contributions on vinyl labels such as Emotional Rescue, Lux, Lustpoderosa and Mechatronica. In disguise as the carnivorous part of the synth pop duo Bionda e Lupo on Eine Welt, house music on Uncanny Valley, new Dunkeltier dubs on Platform 23.
2023 sees a bunch of edits on Deep Cover and Reach Another System plus the 3rd EP of top-notch synth-wave/EBM by DJ-duo GOTT on Mattoni Pazzi with his partner Scannoir from Zurich.


A FULL discography you can find attached to the biography in pdf format bundled with this kit:
Presskit 2023 (hi-res/lo-res photos + bio in German, English and French)


For bookings please e-mail to:
sneaker (at) sneakerdj (dot) com
In combination with Uncanny Valley artists please contact directly:
booking (at) uncannyvalley (dot) de