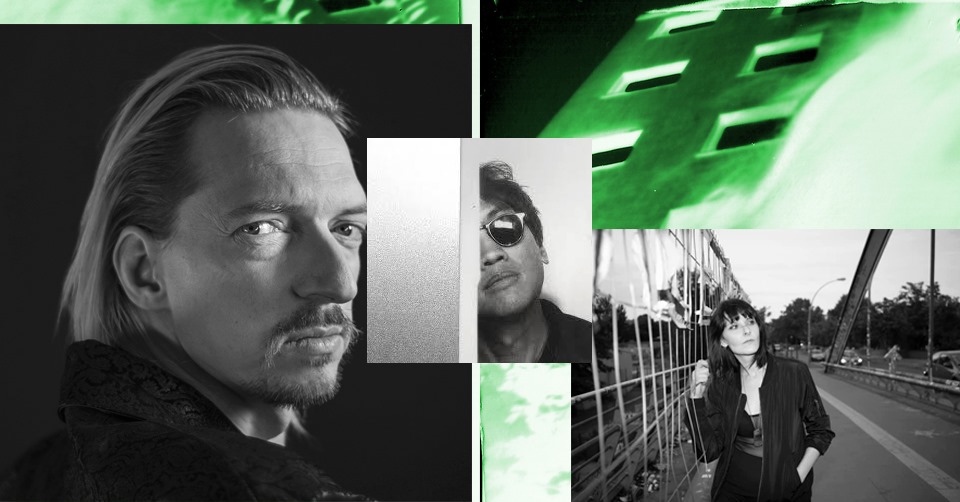 Hosted by Heads Radio at Sameheads, Berlin.
18h-19h —– Sneaker Dj
19h-20h —– Neud Photo
20h-21h —– Alienata
More info here: Heads 0047 FB-event!
The mix originates from our annual "Uncanny Valley Betriebsweihnachtsfeier" in December last year but due to too much distortion, you re-recorded it afterwards. What did you have in mind for the original set and how did it evolve in the process afterwards?

The set was supposed to weave psychedelic leftfield tendencies, 80s extravaganza with classic Ron Hardy style and acid madness. In the DAW I pretty much reassembled the distorted recording …

Read the whole interview on uncannyvalley.de"
Listen back to the So Get Up show hosted by Ed Isar from September 28th, 2020 on RinseFM. Ed is busy as a label manager for Musique Pour La Danse (with Oliver from Mental Groove), Remember430 and Tursiops, head of 33RPM +8% (webzine + Paris parties)
The 1st hour is Ed's show – the 2nd hour is my guest mix of Bakalao tracked down directly from the Ruta Destroy.
My two cents:
This is Bakalao. An ode to cheap synths and digital drum machines. Sweet melodies go deep.
All vinyl! Besides the one track that I had to slow down by more than 8% and a demo by myself – exclusive & unreleased, of course. :]
I close with a millenium classic by FPU, which I was rediscovering during the lockdown solitude. It's a cover of the 1987 Jan Hammer hymn 'Crockett's Theme'. So it fits the era the mix is referring to.
The Beat Poet is dropping 4 cuts of lyrical patterns and mad wizardry on JenZi's 'From The Vaults' label. Following Sneaker's EP's of 'Meet The Heat' and 'Rhythm Composer', we have here another exercise in drum programming and syncopated rhythms. Groove and acid. Drama, culmination and relief.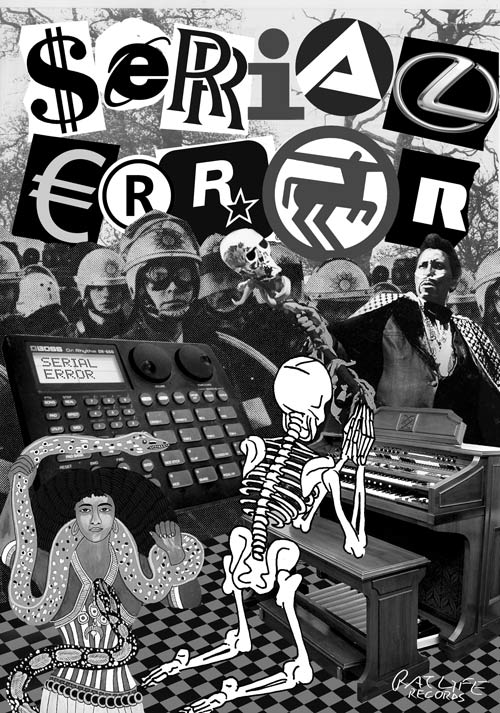 Serial Error was founded as a New Beat project when Jacob Korn was asked for a submission to the 'Our Beat Is Still New' compilation series on the Belgian We Play House label in late 2014. Knowing the retro-experienced skills of his label mates from Uncanny Valley, he teamed up with Credit 00 & Sneaker and they produced Drum Abuse, a track that finally became the cue for their first full 12" maxi single in 2018 on Rat Life Records; a label curated by Credit 00.

The label heads of She Lost Kontrol were inviting GOTT for their showcase on Berlin-based HÖR radio. Sneaker is representing the duo of Scannoir and him with a vinyl set of old school EBM and unexpected leftfield tunes.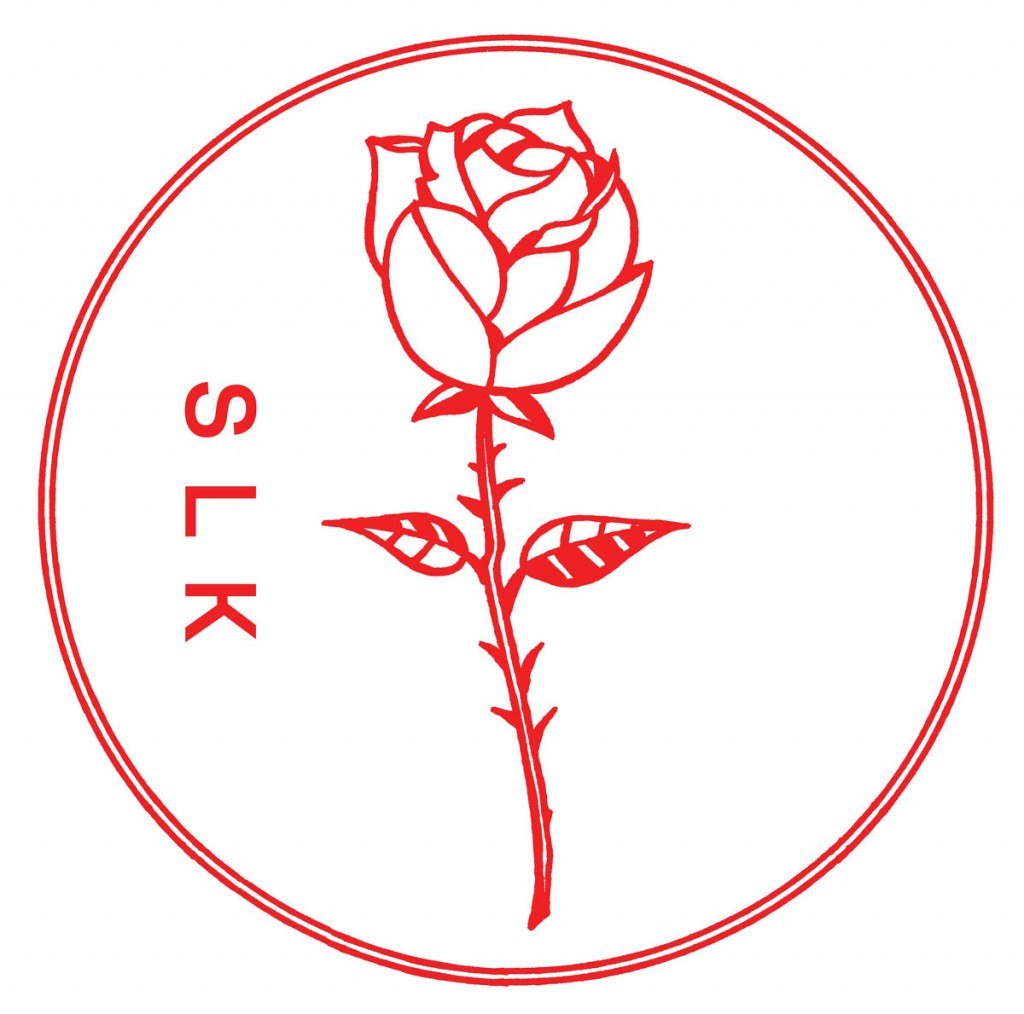 Living room life! (quoting a dear friend)
Recorded for Mutant Radio in Mai 2020 at Mike Tansella Jr.'s place.
Mixing vinyl only – stylistically ranging from Chicago house to a more loose ending. Only lately I got the Uncanny Valley002. So I am starting off the mix with C-Beams – Thumbling (Break SL + Sandrow M). Virgo vibes.
Close to the end I play an electro vocoder track from the test pressing of the upcoming Serial Error (Jacob Korn, Credit 00 & me) – Afro Gothic EP on Rat Life Records.

Thx to Mutant Radio & Mike Tansella Jr. for the opportunity!
24th Birdcast comes from one and only SneakerDJ [...].

The selection in this session is closely bound to his project with @Scannoir. They released two records named ½GOTT and GOTT plus remixes and edits. Together they are performing as a DJ tag team playing extended sessions of old school EBM. That's the sound you can listen to here as well!

The session was recorded on the 26th of September 2019 at Yu-Yu in Mexico-City, Mexico during his 2nd PanAmerican tour.
Bordeaux based Jann presents a show on French Ola Radio. For the 10th edition he invites Ober Mannkind & my alter ego Dunkeltier to provide a mix and we countered with a fresh and uplifting mix of minimal synth and NDW.
Afficionado Jann is he introduced the show with during the 1st hour with a matching, but more eclectic mix of vintage songs.
All snippets HERE!
Independent labels have always been risky ventures, marred by uncertainty; you never know how long they'll last for. Yet, for more than 15 years, Cosmo Vitelli has kept I'm a Cliché going. During this time, his label, its releases, and the artists behind them have found their place in the musical landscape, standing proudly and defiantly in the margins, a place where music is always more interesting and fluid than right in the middle of the spotlight.

After countless EPs, several albums and a compilation, a new chapter in I'm a Cliché's story begins, one with a greatly reduced release schedule. To mark this turning point, the label releases Bongo Beats & Bankruptcy, its second compilation ever.

Aesthetically coherent and simultaneously diverse in its expressions, Bongo Beats & Bankruptcy is a celebration of the label (and the label manager's) quirks and eccentricities and a tongue-in-cheek snapshot that brilliantly captures the label's DNA, featuring friends and allies along with newer faces on 13 exclusive tracks scattered over 3 LPs.

Whether they are downtempo, uptempo or ambient like Orestt's contribution, each tune on this compilation distills in its own idiosyncratic way I'm a Cliché's essence: electronic music influenced by club culture but in no way constrained to the dancefloor. Ivan Smagghe & Marc Collin's analog synth track by their acclaimed Volga Select project, June's dreamy tune at the crossroads between wave and kraut influences, Coy's mutant synth arpeggios, and an old-school wave cut by Oliver Decrow mixed by Dunkeltier are all tracks boldly standing on the dancefloor's margins.

For those looking for club-ready tracks that with I'm a Cliché's one-of-a-kind atmosphere will surely find what they are after in an downtempo edit of Awkward Corners, a bouncy and melodic IDM not IDM number by Rouge Mécanique, a bleeps & pan-pipes affair by Benoît B, an esoteric dance-rock number with stated Lynch influences by Fantastic Twins, a freaky electro cut by Linja, a melancholic 707 driven banger by Krikor and finally an anxious and forward-thinking half-stepper by label head Cosmo Vitelli.
A1. Orestt – Luddisme
A2. Awkward Corners – In Slow Motion (Sunju Hargun Edit)
A3. Volga Select – Spione
B1. June – Perspective 4000
B2. Coy – La Cantine Du Vatican
C1. Rouge Mécanique – Skate & Distort
C2. Benoit B – Cosmic Music Style
D1. Fantastic Twins – Read My Palmer, Laura
D2. Oliver Decrow – Opus Pistorum (Dunkeltier Mix)
E1. Cosmo Vitelli – The Horse Incident (Ft. Andrew Claristidge)
E2. Odopt – Annpala
F1. Krikor – We as one in the S.D.T
F2. Linja – Xanadu
Pre-sale link: https://fanlink.to/bongobeatsbankruptcy
3xLP Cliche 067
release date: 3/27/2020