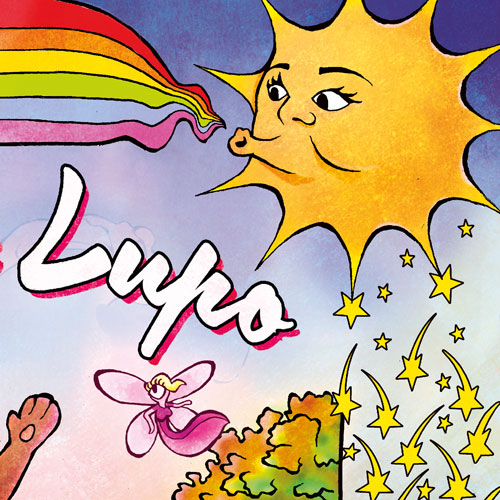 Sicher' dir schon mal eine:
einewelt.bandcamp.com/album/bionda-e-lupo-camp-cosmic
Folge uns auf Insta, Bandcamp, Soundklaus und Facebook!
Mit dem Frühling erwacht … Bionda e Lupo!
Hand in Hand spazieren wir zurück ins verspielt skurrile Musikland.
Mit nackten Füßen im Gras, um uns Melodien und Bass
Alles strahlt: Farben und Lichter, Sonne und Gesichter.
Ein kosmisches Glück, vom Himmel ein Stück.
Hier wollen wir bleiben mit euch für immer und tanzen,
einfach nur tanzen…tanzen…tanzen…

Read on (also in English)!more
As always with our releases, we thought it would be a nice bonus feature to compile some background information. So, here's Sneaker giving us some insights into the inspirations that shaped "The Flow".
Che-check it out! Here: https://www.uncannyvalley.de/articles/release-insight-sneaker-the-flow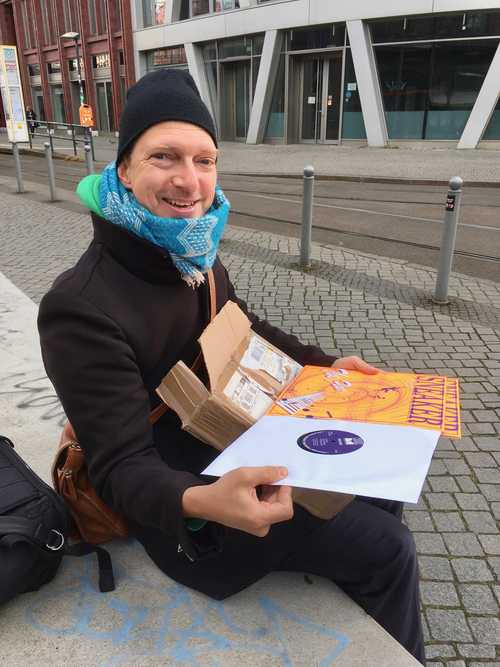 New podcast hosted by the Left Bank, Tbilisi where I was playing in November 2021.
In order to contrast the usual trendy
slo-mo/fast-HC/breaks/distortedPseudoIndustrial mixes
I submit a rollercoaster ride from my archives with a clear reference to Chicago.
It was recorded in the garden of About Blank, Berlin at a party hosted by Uncanny Valley . I have been affiliated with the label from Dresden since the beginning (they released over 100 records spread through 3 labels and side-projects). I will have 2 EPs and an LP with them within the next 12 months.

Review 1h left of the centre. Left of the field. Playing Polar Praxis, Matador (post-Malaria), Pop Negatif Wastad, Single Gun Theory … for the 2nd anniversary of Mutant Radio.


Label » The Black Lodge – @theblacklodgela
Location » Los Angeles, California
Format » Vinyl + Digital
Release date » October 2021
I couldn't find it myself on yt, but got the link from Mutant Radio.
So whoever missed our show – here we go again!
Mike Tansella Jr., me + Chris Mitchell in Tiblisi with 3 very different sets, yet in the same musical orbit and mindset.
My hour in the middle is focussed on synth pop … more than ever!!! So it's very melodic, gloomy, in parts aggressive and towards the end almost divine (demos by Scannoir & me).