We are proud to present our little movie for 'Zug der Vögel' full of pictures of this months autumn in Dresden:


Our 2nd EP 'Die Kinder aus dem Park' on Charlois hit the clone.nl Wave Top 10 on #1!!!
Soon followed by the legendary Patrick Cowley (RIP) and my friend Felipe from Colombia aka 'Retrograde Youth' …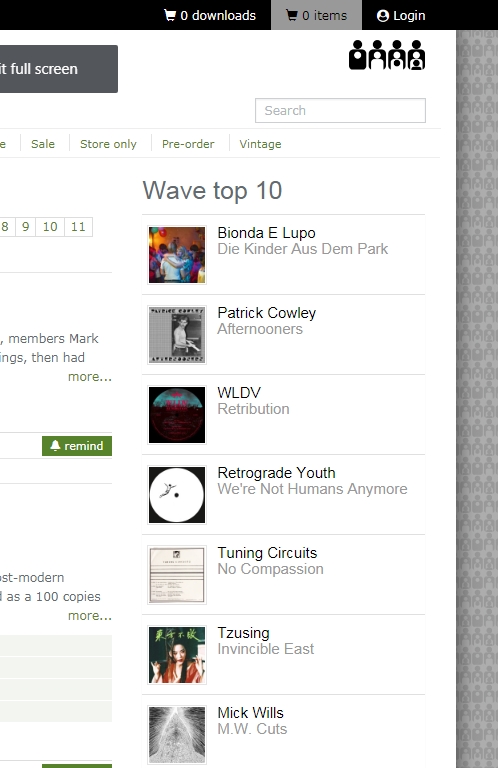 The second video for 'Твои Глаза (Deine Augen)' pronounced [Twoi Glasza] features footage from a well matching movie called 'Carnival of Souls'.


All the info on the EP (incl. diverse 'where to buy' links) you can find here: Bionda e Lupo - Die Kinder aus dem Park EP
This charming duo debuted last year with EP on Bordello A Parigi. Now we are bathing in smooth lines and soft tones of their second record on Charlois. One of the key figure on industrial, cold, dark minimal scenes now, his monumental knowledge, intelligence, fantasy gives him power to create music using Dunkeltier, Sneaker DJ and Gino "Der Hammer" Galan alter egos. The first track is epic Zug Der Vögel. I played it on all recent sets and thinking about the set mixing only this record with itself. This tracks should not have finish point. Then we hear Twoi Glasza — chic, bright, energetic but lost cold wave. Then — great cover on Liaisons Dangereuses — Los Niños Del Parque, lean, rosy and strong. The voice of Bionda reaches majestic notes in the final Eckstein. Divine record.
Or read yourself! All the recommendations of October 2017:
http://krossfingers.com/records-october-2017/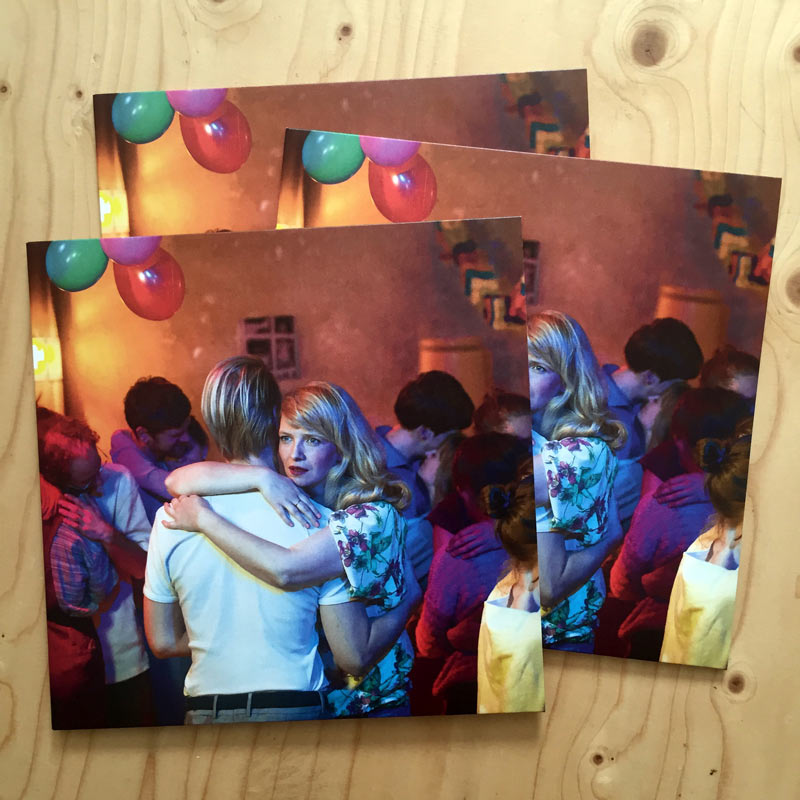 Bionda e Lupo are like little you'll have heard before, a boy/girl band like no other. Synth wave is fed a line of modern alienation, delusory disco to a disdainful drum beat, house emptied and ridiculed. Rhythms are stark, melodies are as mechanical as the lyrics.
Zug Der Vögel is sparse, vocals intertwine in an empty embrace whilst bars sparkle. Твои Глаза [Twoi Glasza] is more playful. Bright words shimmer against sweeping strings. The past is parodied across the EP but nowhere more so than in Die Kinder Aus Dem Park. A former classic dug out before being peppered by machine gun percussion. The stilted rhyme of Eckstein closes, a ballad of bittersweet images and lost hopes.
Here is another freebie for all you digital bees out there.
Straight synth pop fueled Italian early 90s EBM from one of my favourite bands.
I prepared this edit years ago. I've bought the CD to have the best possible source and for a long time it was in my digital drawer. It's close to the original, yet incorporates chopped clips from the Razormaid mix, pronounced percussive parts and of course an extended DJ intro.
As seen on NTS!

– Andrew Weatherall is featuring Goddess at his "MUSIC'S NOT FOR EVERYONE" show!
Sneaker ist heir.
Edit God. Edit Goddess.
Macho macho Watumba.
Really really really Magic Fly.
Do it Do it Do it King.
Panzer Peoples heil de neu Deutsche Meister ov Edits.
Captcha x Frigio x Dimensional Waves x Discoteca
Early evening of the 7th July 2017 somewhere in the centre of Madrid along with Dimensional Waves and Frigio Records. Later Juanpablo and me have played our Frigio showcase for the Discoteca hosts at Sala Republik.
Captcha is a Madrid-based platform streaming DJ & live sets. Check their profile to find hundreds of videos:
Captcha Family on Facebook.