Huge club banger alert! 5 tracks of acid and ghetto
house for ULM Records. Rough and dirty and material … straight down to the bone.



The 12″ is exclusively distributed and sold (8,45€ is kinda cheap) by deejay.de.
The A1 track is Shoot The Freak. It features 707 + 909 drumming by Jacob Korn​ and 606 patterns and this weird resonant synth line by the man behind Planet Underground – DJ Smiley. His track was released on CHUD records in the 90s. Myself staked them, gave them some make-up and shouted some vocals on top.
You might wonder – why Shoot The Freak?
There is no in-depth discourse behind. I just remembered the Coney Island attraction I witnessed in 2007 to illustrate the primitive, rough energy of the tune.



Rockin Boogie (Like Dis) from my new Meet The Heat EP is one of the two tracks on the EP (Call 4 Arms, not counting the locomotive on Beat 2) that exploits polyrhythmic structures – hence two asynchronous metronomes. The dumb beat loop is layered with a XOXBOX acid line that is even changing it's tempo. The tension is hold by us listeners who try to match the notes into the beats 16th grid.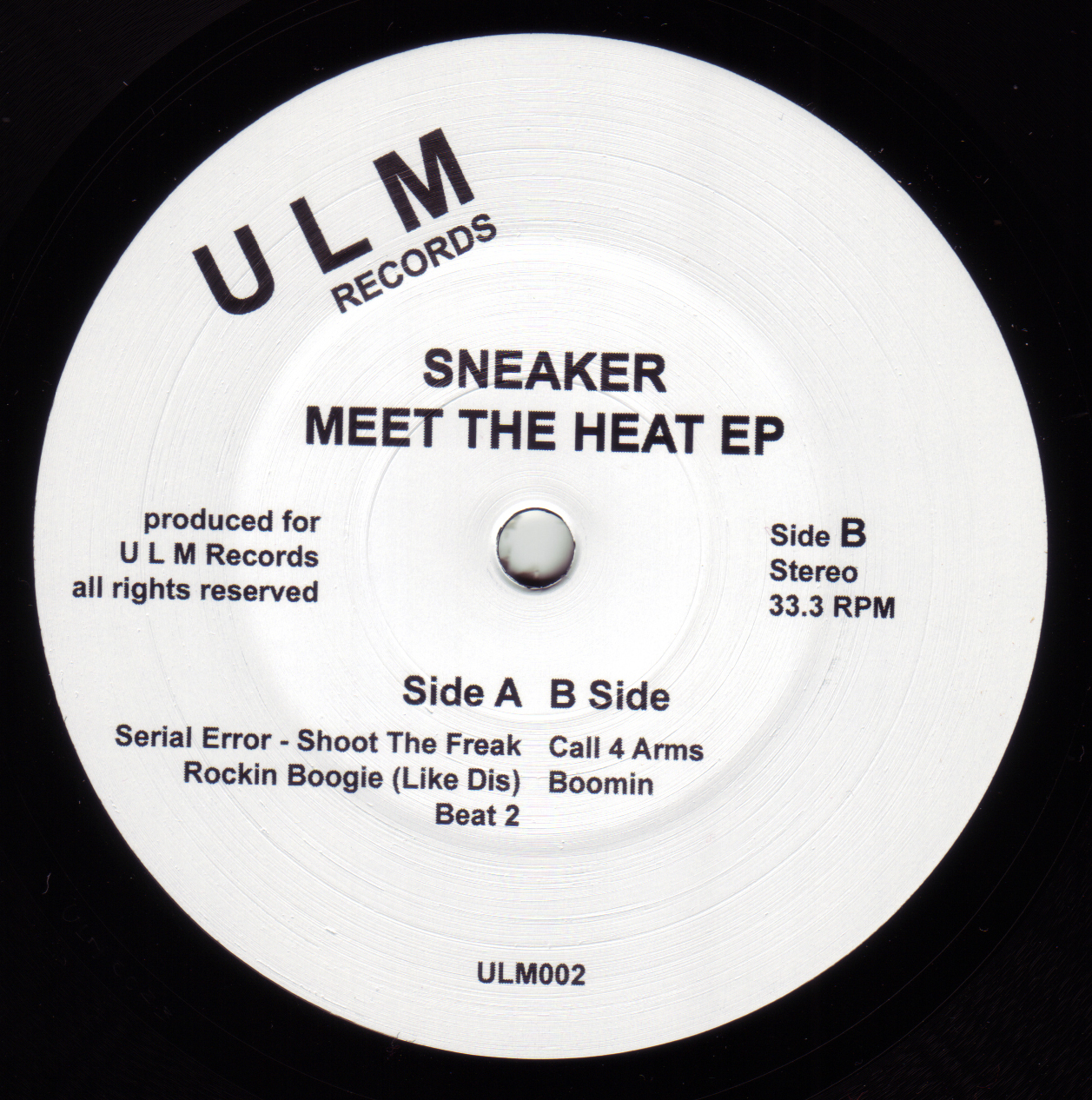 Beat 2 is a skit or a bonus track.
How this 1 minute craze was done?
707 through tape saturation plus scratching of a library record of train recordings from the German Democratic Republic.
The B2 track Boomin got play in the Attic podcast from Jan Melnick (La Fete Triste) :
and again in the Magic Waves podcast by Naks:
Available here:
deejay.de
decks.de
HHV.de
Juno.co.uk
Fat Plastics Record Store, Jena, Germany (also online)