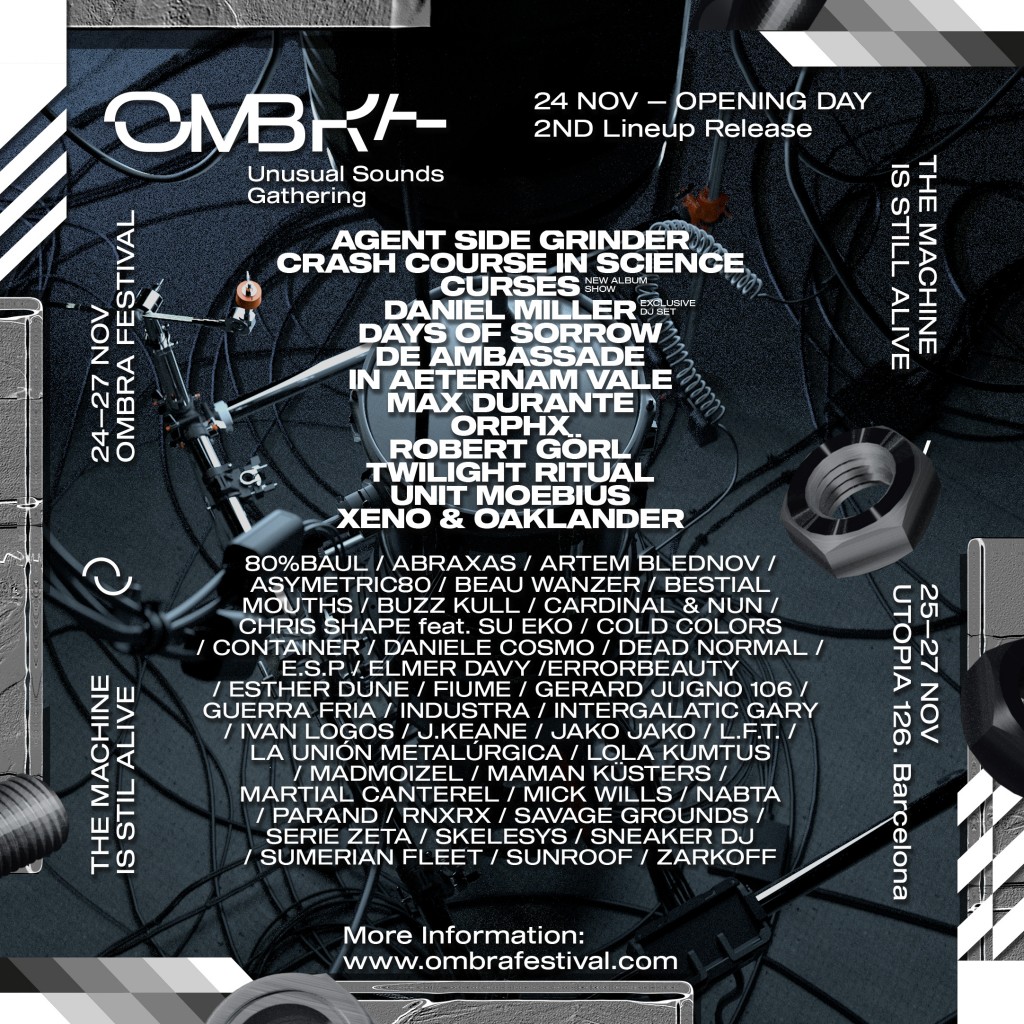 Ombra is THE festival for dark electronic music rooted in EBM, industral and synth pop!!!

My slot has the honour of doing the closing on Sunday! My selection of vinyls and unreleased demos and edits will represent my dark aliases in projects like GOTT, Serial Error and Dunkeltier.
As usual, the bulk of the program will take place at UTOPÍA 126. It will be the last edition at this location, and therefore the last opportunity to enjoy the festival in its current format. For those who don't know it yet, UTOPÍA 126 is an old industrial factory located in the Poble Nou area that becomes for OMBRA the perfect setting to generate its unique atmosphere and gives authenticity to the industrial aesthetics of the festival.