The best NDW album of the past 25 years!
Please order directly via PM! 38€+shipping
biondaelupo (at) gmail (dot) com
All details can be found here on Bandcamp!
Sehr zu empfehlen!
Finally – the best NDW album of the past 25 years!

IF YOU ORDER FROM US BY EMAIL FOR 38€+shipping, YOU WILL RECEIVE AN AUTOGRAPH FROM BIONDA AND LUPO ON YOUR POSTCARD! And a big thank you! ❤️
A warm rain in August, the cool feeling of soft ice cream on the lips, golden light and tender smiles. The sweet scent of strawberries, people laughing in the backyard and autumn is already in the air. This is how the music of Bionda e Lupo feels. Joy and melancholy, warmth and goosebumps – that is "La Deutsche Vita".
Six summers – ten songs for the double album by the Berlin couple.
Lively German lyrics let us immerse ourselves in the world of Gertalo, we surf on synths in the New German Wave and refresh ourselves with a splash of cheeky Schlager pop.
The private pressing, which is only available on heavy vinyl, enchants with its lavish presentation. In the colorful gatefold with a huge sticker you will not only discover artistically designed inner sleeves with all lyrics, but also a greeting card and a secret little extra.
Limited to 300 copies, "La Deutsche Vita" is a sinfully sweet seduction for lovers and fetishists of the black gold.
Hmm … delicious!
2xLP with 10 (T-E-N!) titles of couple-Schlager & Gertalo-cheese of the very best quality
private press in gatefold with high gloss finish.
with all lyrics on the two printed inner sleeves.
Tape-mastered at TailOut Studio, Dresden & scratched into vinyl by Mike Grinser at ManMade Mastering Studio, X-Berg.


Some further social media whirlwind:
instagram.com/Bionda_e_Lupo
facebook.com/BiondaeLupo
soundcloud.com/biondaelupo
biondaelupo.bandcamp.com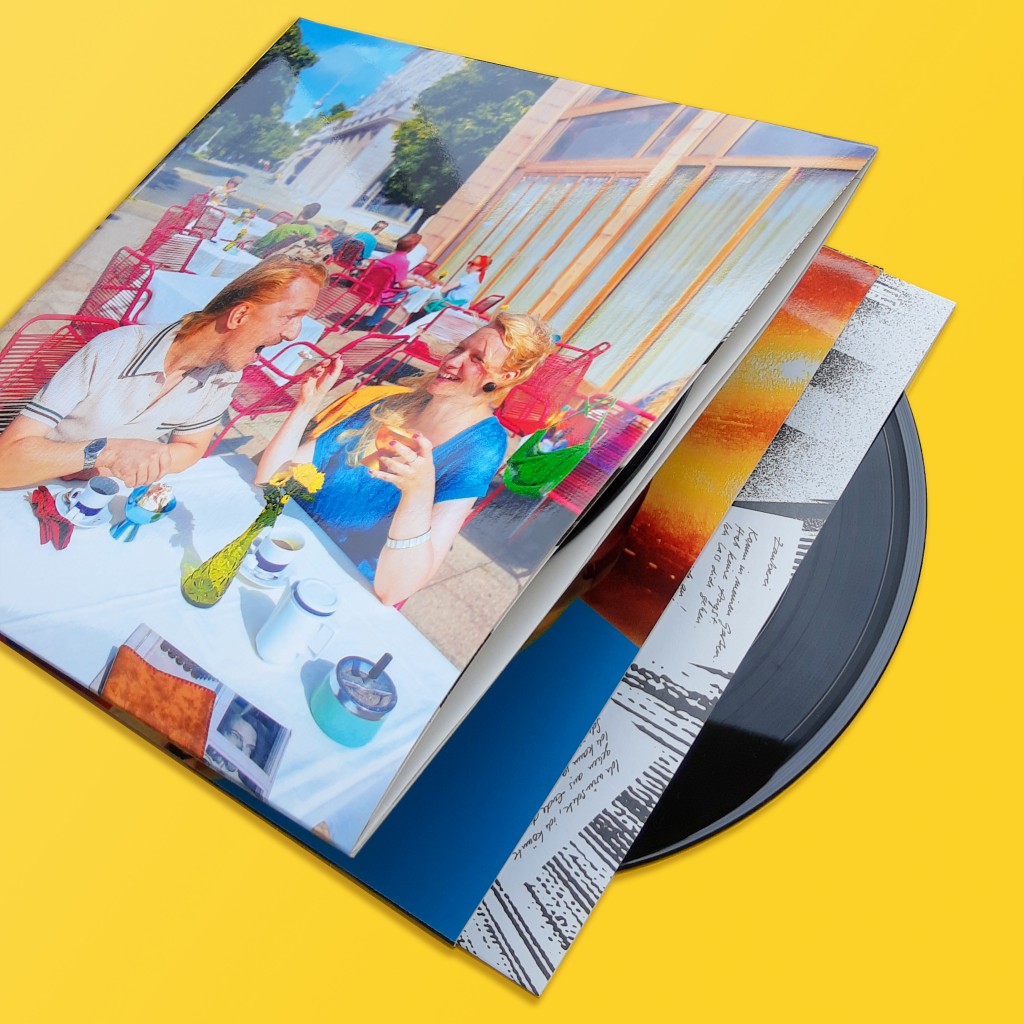 Order here:
Bionda e Lupo bandcamp (Please order here if you wanna support the artists!)
deejay.de (D)
Sound Metaphors (D)
HHV (D)
Inter Records (D)
Kernkrach (D)
OYE (D)
Bordello A Parigi(NL)
Juno (UK)