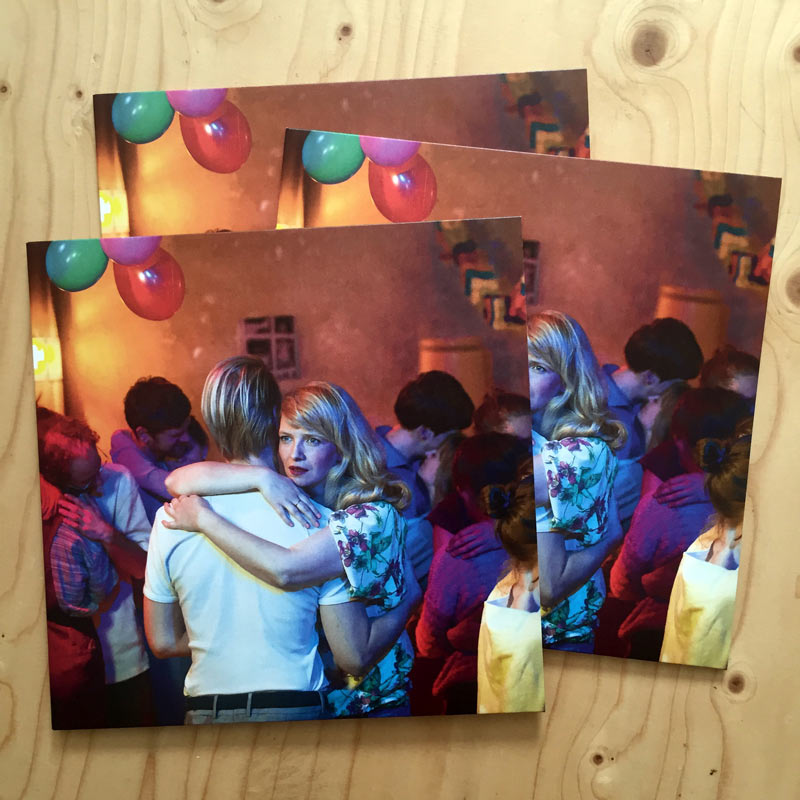 Bionda e Lupo are like little you'll have heard before, a boy/girl band like no other. Synth wave is fed a line of modern alienation, delusory disco to a disdainful drum beat, house emptied and ridiculed. Rhythms are stark, melodies are as mechanical as the lyrics.
Zug Der Vögel is sparse, vocals intertwine in an empty embrace whilst bars sparkle. Твои Глаза [Twoi Glasza] is more playful. Bright words shimmer against sweeping strings. The past is parodied across the EP but nowhere more so than in Die Kinder Aus Dem Park. A former classic dug out before being peppered by machine gun percussion. The stilted rhyme of Eckstein closes, a ballad of bittersweet images and lost hopes.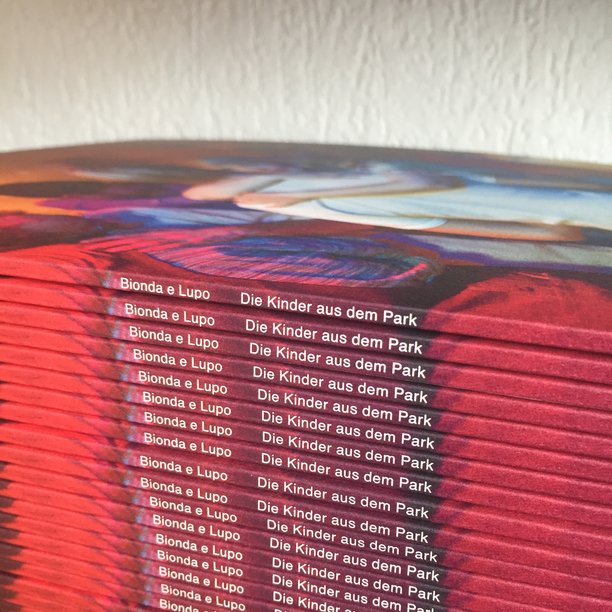 Label: Charlois
Cat.-no.: CHAR12
Distributed by: Clone Distribution
Tracklist:
A1 Zug der Vögel 6.47
A2 Твои Глаза (Deine Augen) 7.53
B1 Die Kinder aus dem Park 7.25
B2 Eckstein 5.15


Credits:
Instrumente:
Farfisa Syntorchestra, Yamaha CS01, Rhythm Composer 808 (gebaut von Jacob Korn), Roland TR-707, Korg Poly 800, Roland Juno 6, Hohner String Melody II, Behringer Vintage Phaser, Peavey PGP 20.

Fotografie von Robert Arnold.
Design von Julian Sulz.

Bionda e Lupo danken Jacob, Roland, Andrea & Alex, Julian, Phuong Dan, Conrad, Mase, Credit, allen Freunden und natürlich Patrick!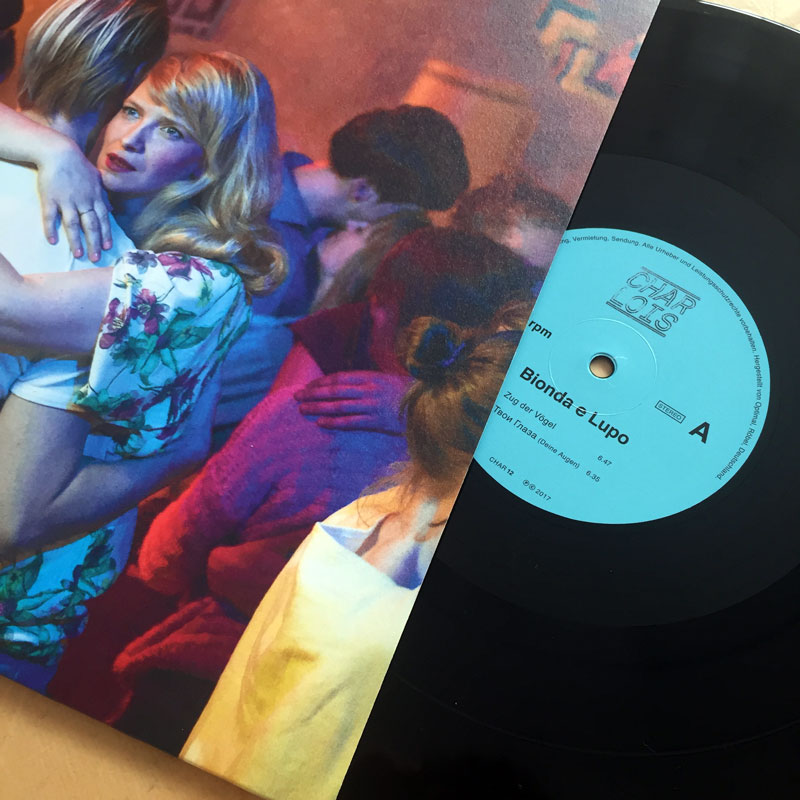 Charlois is the offshoot label of Pinkman Records, based in the Charlois district of Rotterdam.
Bionda e Lupo released their debut EP Ton Rire in 2016 on Bordello A Parigi.