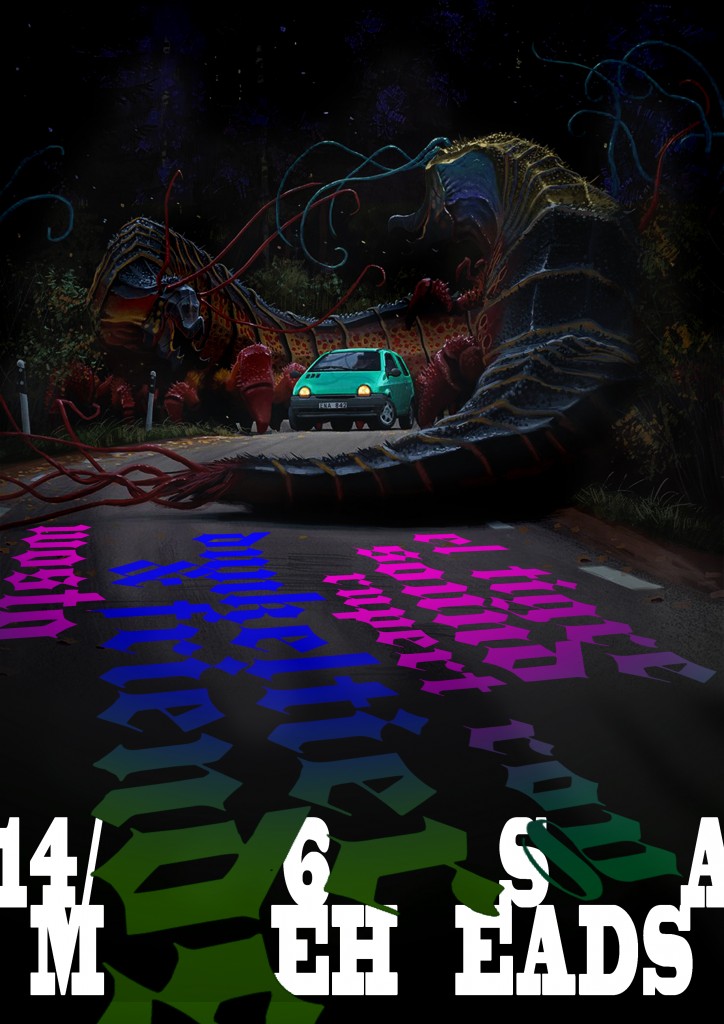 TRIBAL METAL – BIG BEAT – HOUSE NOT HOUSE – PROTO BODY MUSIC – ALTERNATIVE FUNK
Along my ways I've met a few great DJs with vast knowledge, long experience and even bigger record collections rather than a big name and I thought they would fit well to Sameheads.
So for my Friday night during the weekend of the NK Future III programme on the list we have:
Wosto (1/2 of Fallbeil, Teerpappe, Hamburg)
_______https://soundcloud.com/wosto
El Tigre Sound (DJ) (Klub Kegelbahn, zweikommasieben , Luzern)
_______https://soundcloud.com/eltigresound
Rupert Roy (Klub Kegelbahn, Luzern)
Dunkeltier (Rat Life Records, MOND MUSIK)
FB-event: https://www.facebook.com/events/614713599007588/
RA-event: https://www.residentadvisor.net/events/1274041
Expect unusual selections – even by Sameheads standards. I was psyched by the Electronic Tribal Slow Metal set by El Tigre Sound at the Camp Cosmic 2016. And if you listen to the Teerpappe releases – a label run by Wosto that exists only since 2017 – then you can be sure that the Hamburg Avantguarde tradition didn't stop. – In the best Hanseatic tradition of ZickZack, Walter Ulbricht Schallfolien, Asmus Tietchens and Felix Kubin.
You can leave your head at the wardrobe! Thank you!