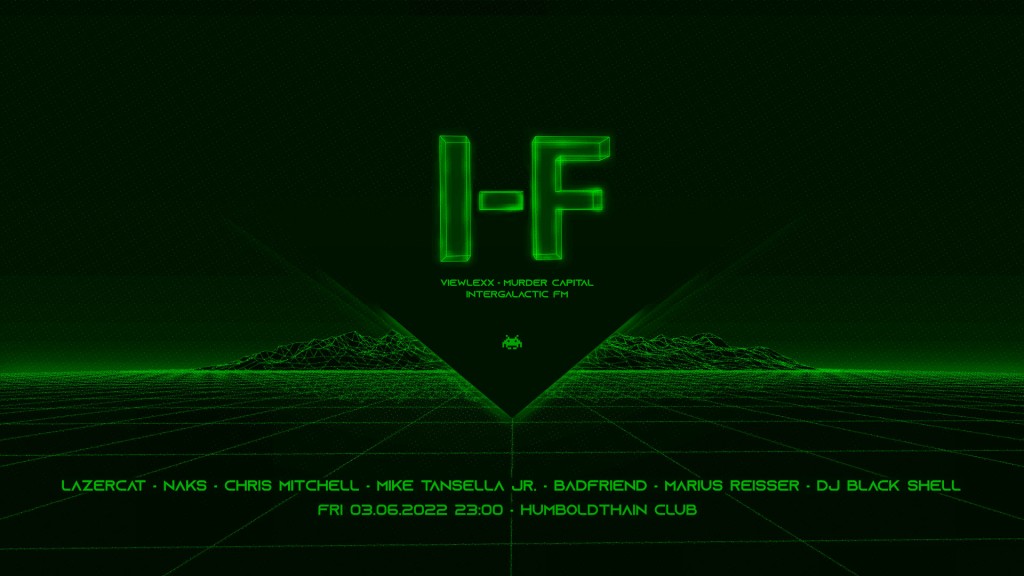 LAST MINUTE I AM SUBSTITUTING NAKS & LAZERCAT AT HUMBOLDTHAIN!
Get well soon! :*
Event on Facebook: https://www.facebook.com/events/536622971464337


We could not be any more excited to present our headliner, the Head Honcho himself, I-F.
Since his rise from the gritty squat scene of The Hague in the early 1990s, I-F has gone on to become a true heavyweight in the world of underground dance music. His 1997 track "Space Invaders Are Smoking Grass" became a smash hit worldwide and inspired countless other artists and sub-genres in the following years.
As a DJ, I-F has toured all over the world, bringing with him his signature blend of genres – from brutally-distorted drum machines, to hazy space-disco and jacking acid house with plenty of tear-jerking Italo anthems thrown in for good measure. His 1999 "Mixed Up In The Hague" mix was the introduction to this wonderful world of sounds many of us didn't know we needed.
With the creation of the independent radio station Cybernetic Broadcasting System, now known as Intergalactic FM, I-F brought together and helped grow a worldwide community of fellow DJs, artists and lovers of obscure music. Today, Intergalactic FM is home to several streaming channels, of which Dreams of Neon is one. Safe to say, Dreams of Neon wouldn't be what it is today without the inspiration and support I-F has provided us throughout the years.