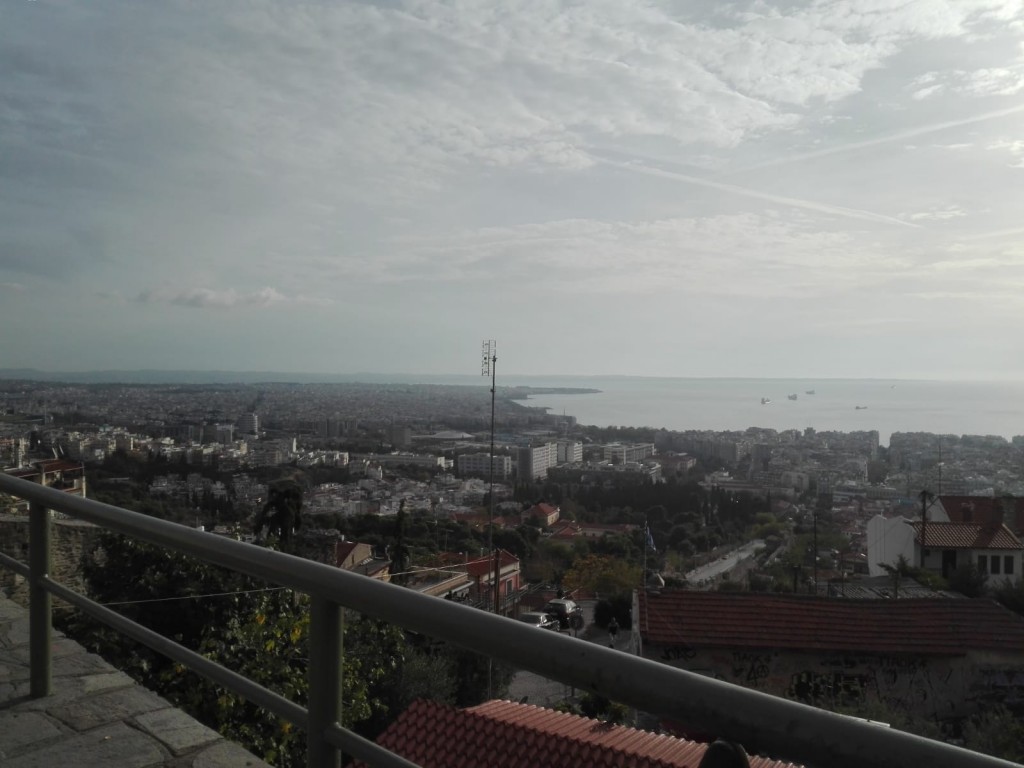 Thessaloniki is somehow off the map for most record addicts. So besides DimDJ I couldn't tell for sure if any of the Greek labels I know (Geheimnis, Echovolt, lower parts, Nous) are from the 2nd biggest town in Greece since none of them try to define themselves by their town of origin.

The scene is somehow invisible and on the surface you only see the typical kitschy-ugly South-European posters for rather commercial acts in rather commercial venues.
Beyond that the old men collectors are well served with surprisingly many shops catering over-priced Record Store Day re-issues and 1€ bin trash.
If you are looking for bargains and exciting finds – they must be hidden on some flea markets. All shops check each single 12" before they get tagged (the cover-destroying glue on the price tags is a pity – even for the cheapest record). Only the very few 7" (see down) are likely to reveal some gems of the odd kind.
The best record shop with a quality selection of recent dance vinyl is Playground. The shop is run by passionated and friendly owner Elias. The atmosphere is relaxing and not as quirky-silent/crumpy as in other shops.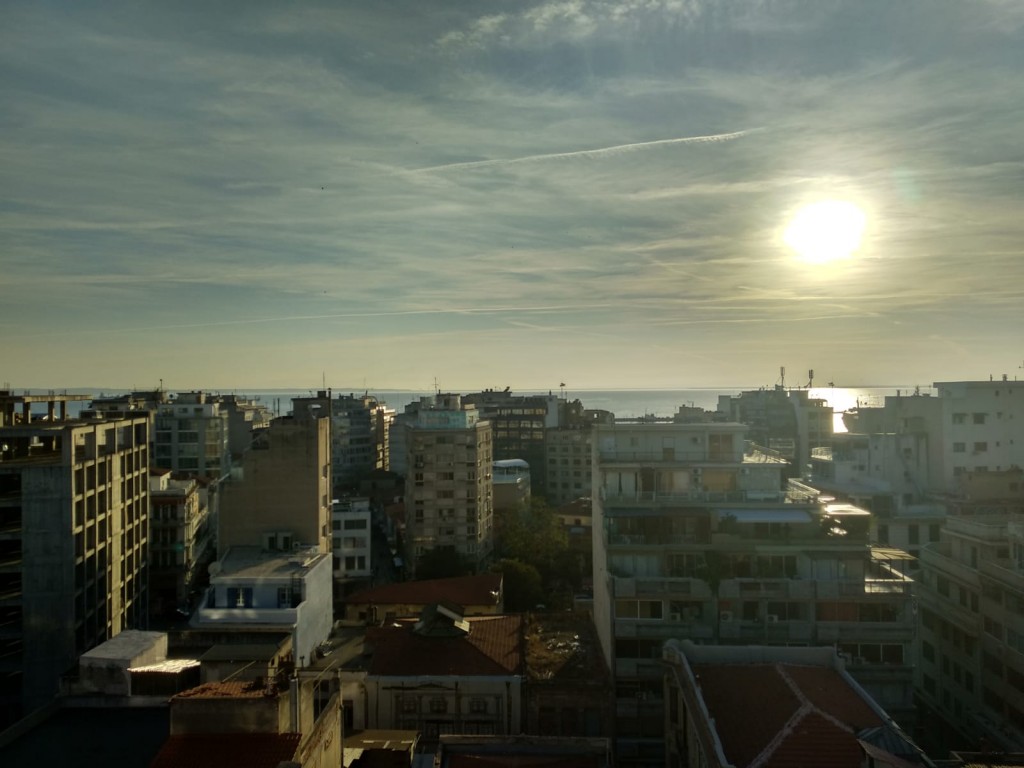 The spectecular view from the rooftop of Vinyl Salvation!
The other option for the modern DJ is Vinyl Salvation. The shop is housed on the roof of a 9 floor office building overviewing all the city and bay with a spectacular panorama.
Only the cheap boxes on the floor are really superfluous and a waste of time since they contain nothing but 1€ trash full of music that should be forgotten.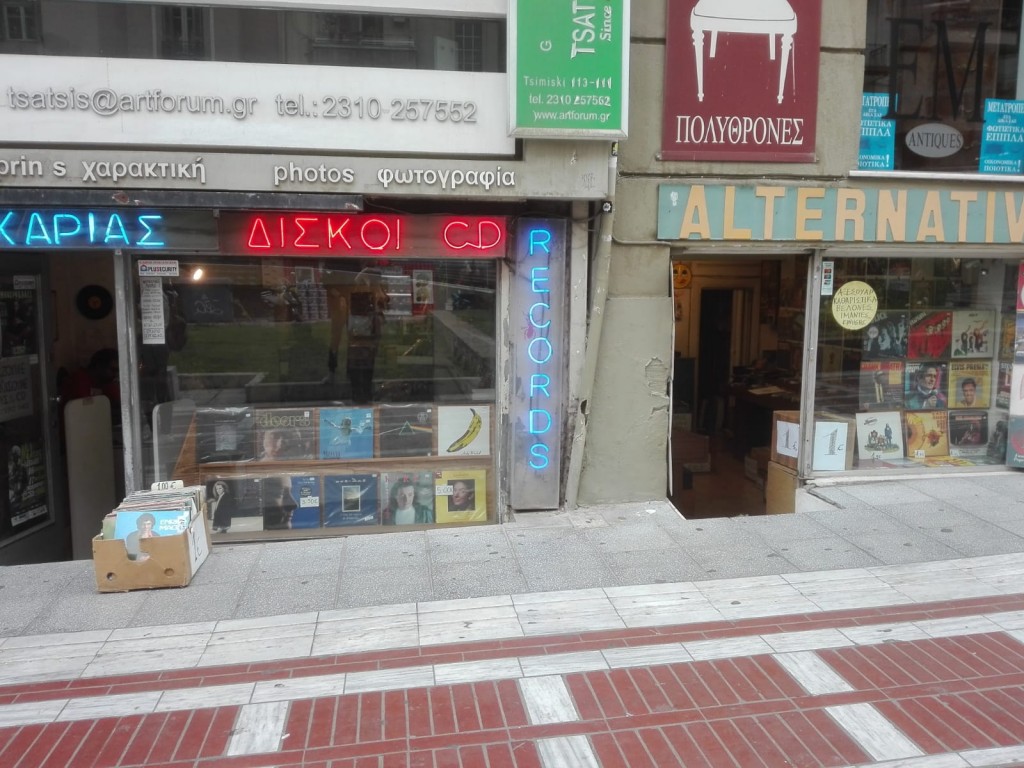 Zacharias and the alternative next doors.
Zacharias one of the local high streets has a proper 2nd hand Italo shelf with lots of Greek pressings. Prices are reasonable at very good plus media condition whereas the sleeves are heavily worn (how come?). Also it's here where you can get your dirty fingers flipping through a 1000 7″s.
Next to Zacharias there is a similar shop (both not listed on vinyl hub) with a box that mixes Italo with 80s 12″s.
On the opposite side of the street there is a shop first I've mistaken as a book shop called Take Give with ca. 1500 vinyls in alphabetical order plus a huge batch of cheap dance records. I only saved a 3€ record I wanted to save the shipping on.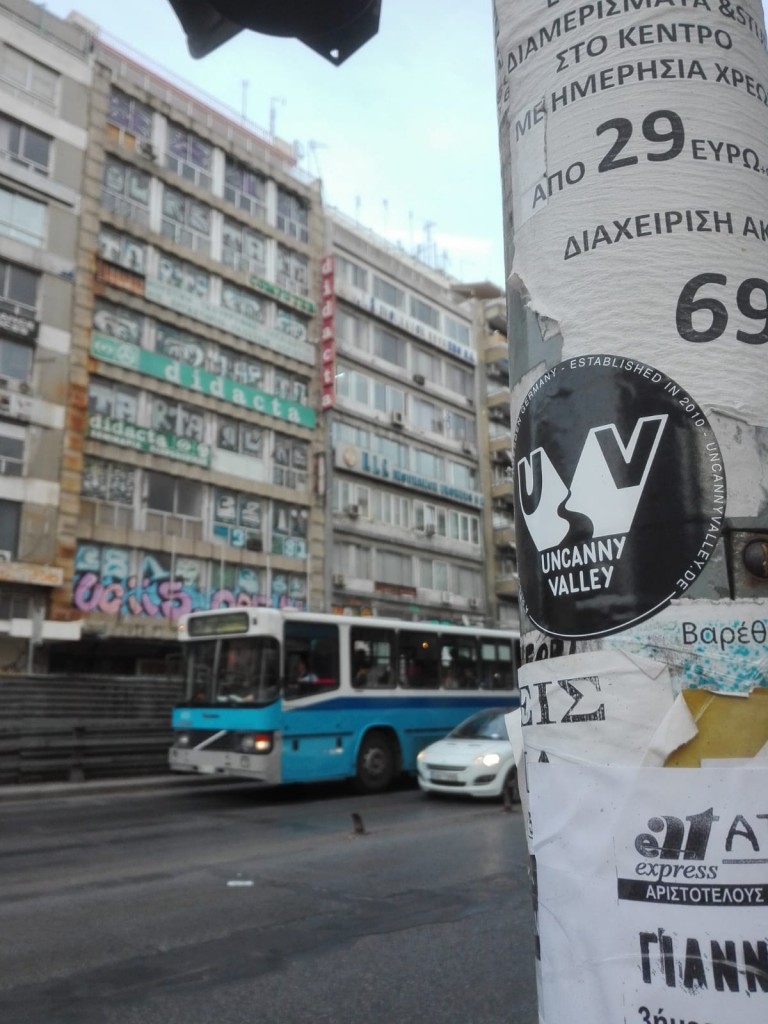 Then there is Noise Records – obviously run by a stuck goa/trance DJ with an abundance of this obscure genre. Further (and disparately) the shop also has ca. 200 old and new synth pop, alternative and wave records (incl. a propably the complete Marc Almond discography!? WTF). I found two rare records reasonably priced.
On Velon and Stereodisc – only sealed re-issues of Rolling Stone and Bob Dylan 300 years anniversary boxsets.
At Empire only crap if u r not into punk, same goes for Steel Gallery and Musicland unless you prefer Metal.
Vinylmania and Lotus were closed.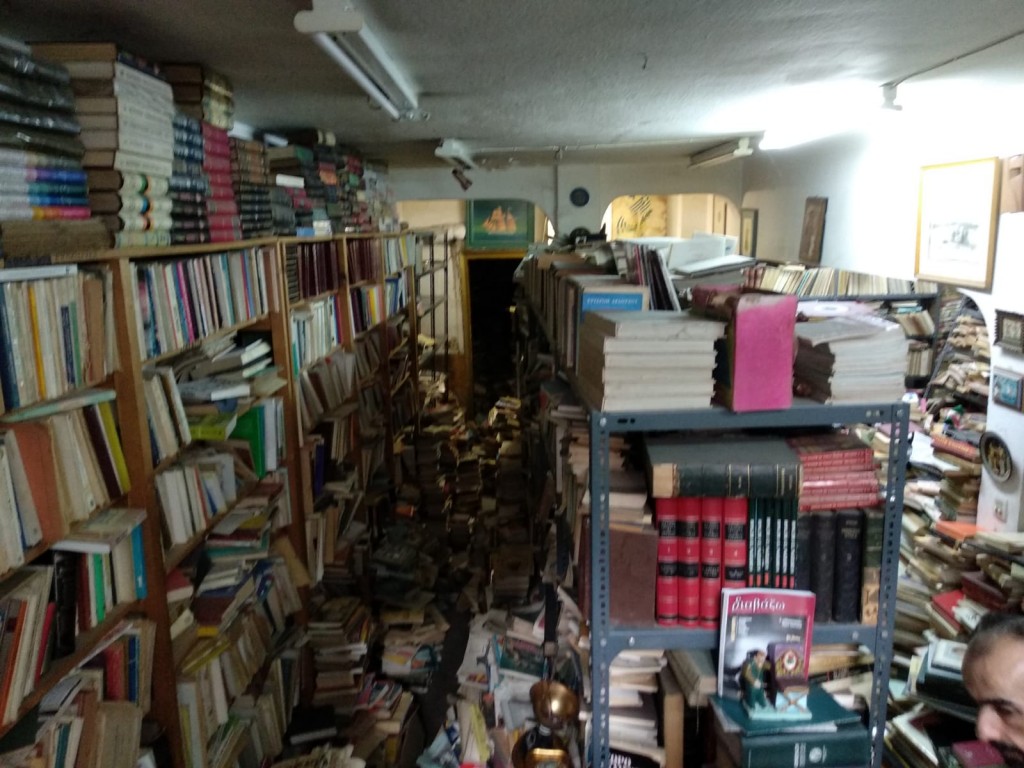 Avoid the Ex Libris antiquarian bookshop on Alexandros Svolos street 55 (Αλεξάνδρου Σβώλου 55) if you happen to bump into their basement! When entering I thought it's a find, but you can't listen to the dusty discs and the prices checked from discogs in the very moment you ask for them are outrageous (25€ for Lil Louis – War Games? Give me a break! It's a 1€ classic!).
That's it and that was a lot – my companions can tell! If you are not addicted like me better go sightseeing, have day trips and spend your money on discogs!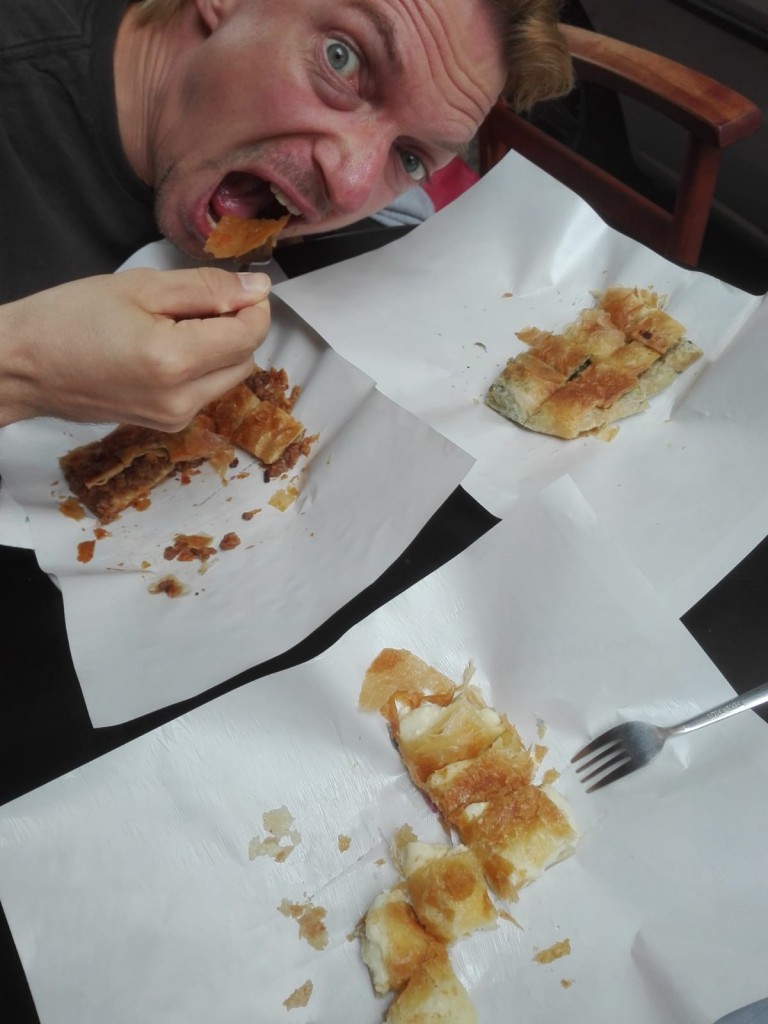 Enjoy some Bougatsa!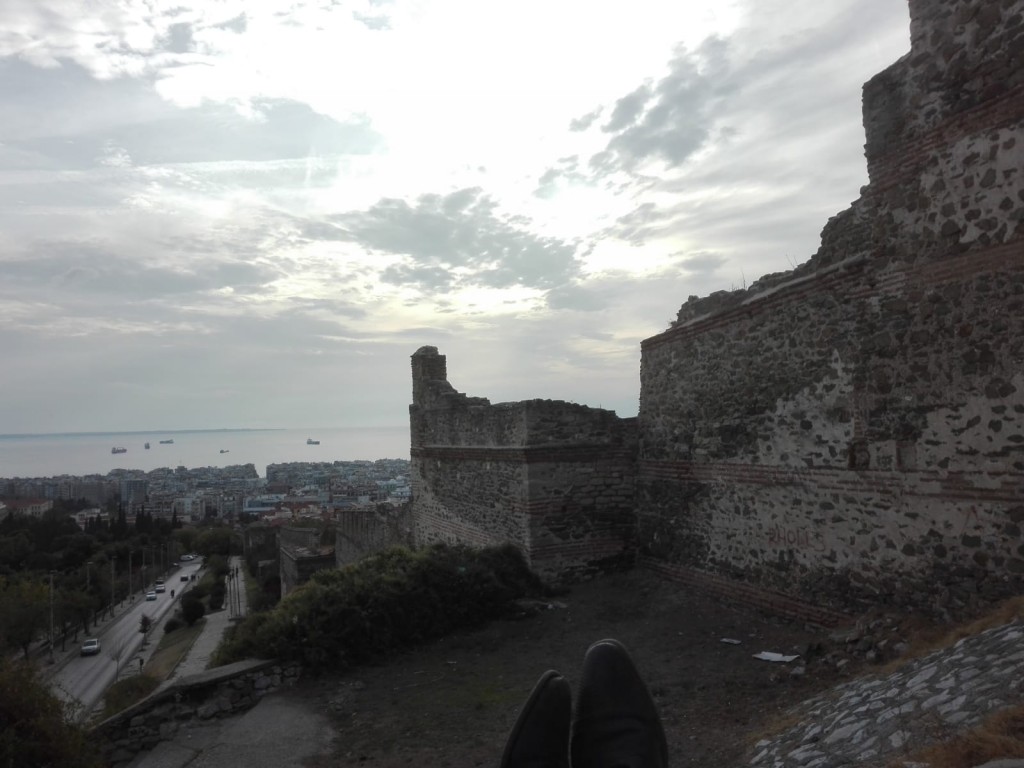 After a long day of digging … !