Neubau boss and Wiener Brut founder Heap on the first release of the new label
A project that I've been working on for the last couple of months is finally getting real and ready to be announced! Unearthing unreleased musical material that has been recorded in Vienna in the early 80s and conserved on private tapes kept by the band members is one of the most exciting things I ever did, especially because I wouldn't have thought that such kind of music was even paid attention to in Austria in that era.
When I first found out about Poligam, listening to the soundtrack of (now) Viennese classic B-movie "Wiener Brut" I was overwhelmed by the band's contribution "Sei ein Mensch (U4-Mix)" (a special mix by Richard Österreicher Jr. relating to the legendary U4 club, where the band played some of their rare live gigs). The track is catchy, weird and intense at the same time and instantly made me dream about other (probably yet) unreleased recordings of the band. I then tried to find out who the band members were and was successful using the database of SRA.at what let me behind with the question on how to get in touch with one or more founders of the band. Lucky me, Artur Singer's profile popped up on Facebook and I approached him with my concern and ideas. In subsequent meetings he handed me over tapes with the recordings of the band, enough tracks for putting out a 2×12'' double LP on a Neubau sublabel called "Wiener Brut" (in honor of the self-titled movie from Hans Fädler).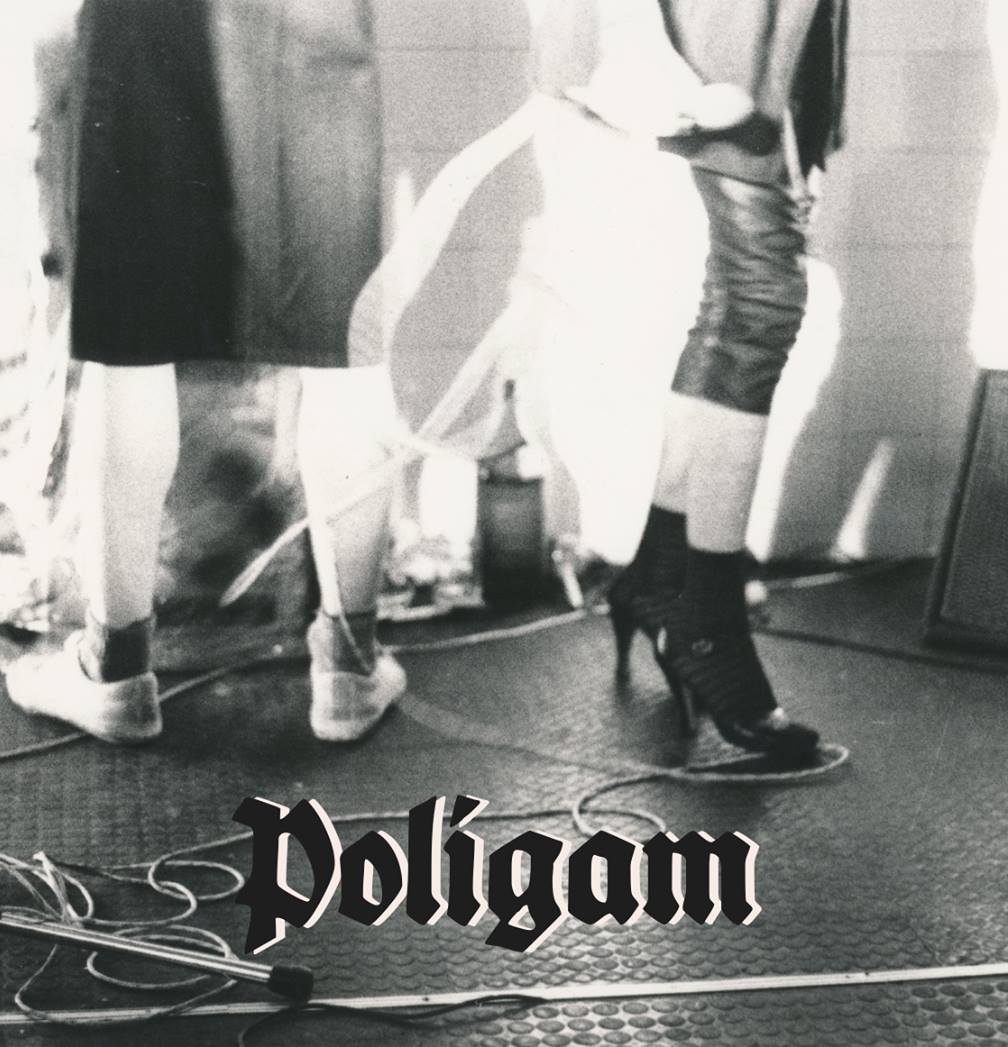 Further work for realizing the project included digitalizing and restoring the material (thanks so much Florian Blauensteiner, Sam Irl and Gino Galan) plus getting the right people on board for creating DJ-friendly versions of the best original tracks. Who could have been better than obscure tape specialists spAceLex and Dunkeltier?
Transferred by Florian Blauensteiner & Sam Irl
Restored by Dunkeltier
Remastered by Dunkeltier
Mastered by Kitaro Beeh
Lacquer cut by Kitaro Beeh
Artwork by Florian Stöffelbauer
D2 mixed by Hannes Brandt
Released by:
Wiener Brut (subdivision of Neubau)
Also available at