CANCELLED DUE TO COVID RESTRICTIONS IN GEORGIA
Gosh, I wanted to promote the ticket sales for this years Cosmic Gathering, but it seems tickets incl. camping are sold out already!
Be quick and get an airBnB along w a regular ticket!
Catch me playing frisbee with 7″s on the weekend of the 6th of August in Chemnitz!

FB-event: https://www.facebook.com/events/508174620428898
Last call before the Indian Summer clocks in …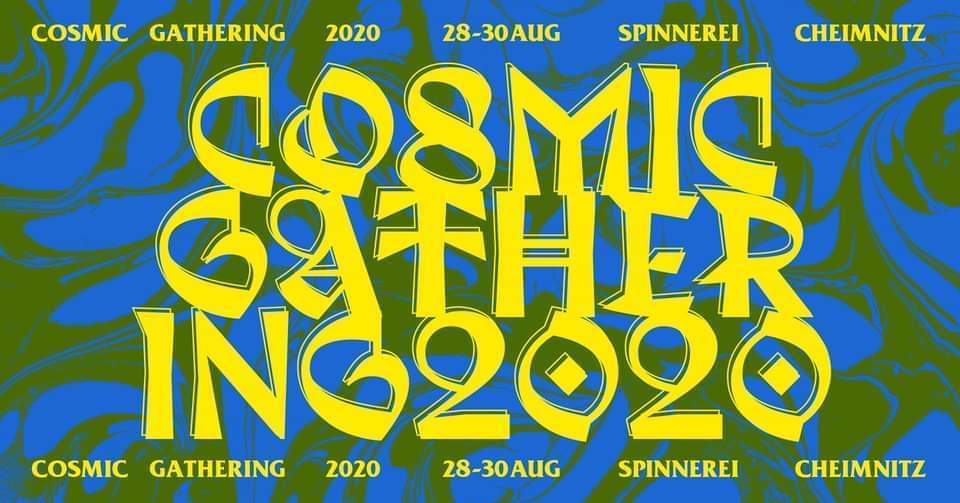 Dear people of the universe!
After many discussions and trying to grasp the current situation, we came to the conclusion that we basically want to have a good time and that in a responsible way. We'd like to offer you and ourselves the possibility of playing some music on an amazing soundsystem, socialize, enjoy the heat of the sauna, lay in the pool or just sit around and enjoy the good weather.
The event will be official, so we will stick to the current corona rules. Hygiene rules and social distancing are very important now, so we expect you to be aware of this when you enter the location and take this very seriously! We will have enough space for you to camp. For the camping area we will not be able to provide the hygiene rules, so you need to take care of that yourself when you interact with people around you.
Very Limited Tickets !
https://www.tixforgigs.com/de-DE/Event/35537/cosmic-gathering-spinnerei-chemnitz

The label heads of She Lost Kontrol were inviting GOTT for their showcase on Berlin-based HÖR radio. Sneaker is representing the duo of Scannoir and him with a vinyl set of old school EBM and unexpected leftfield tunes.