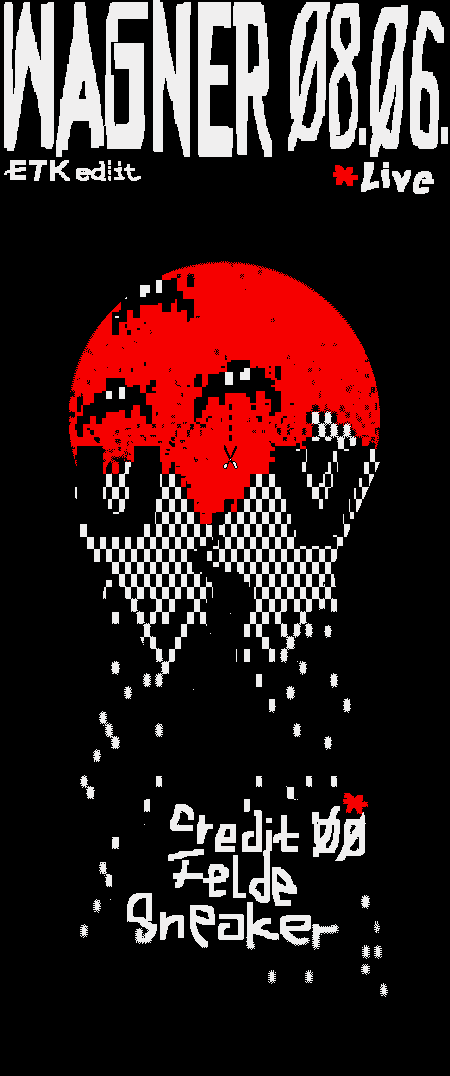 Credit 00 (Uncanny Valley, Ideal Fun, Dresden)
Felde (Treibsand, Echolot, Chemnitz)
Sneaker (Uncanny Valley, Frigio)
In June the drunken Cpt. Jack, namely Credit 00, will perform LIVE on the machines for another pure dose of acid-injected afro house. To be honest he isn't a real blacky and doesn't even live in the ghetto, rather than in the foremost-gentrified quarter of Dresden, where he resides in a bourgeois mansion in the midst of a gear park full of analogue treasures. Some of them he will rip off their cables to enhance our party in Jena tonight! Yo.
Frank Schönfeld aka Felde is THE man behind the Treibsand festivals in Saxony's Chemnitz throwing parties one by one throughout the year at the Weltecho club and elsewhere keeping care of the quality control in his towns electronic nightlife.


To expand your horizons we recommend this Cosmic Afro 80s Pop mix along with a decent blunt! :

However with us – it's gonna be a jackin' house party. Expect moving, tough, acidic stuff!